If your climate anxieties are acting up, and you can spare ten minutes or ten bucks, here's your chance.
TEN MINUTES:
National Grid is seeking approval to construct and operate the E37 natural gas pipeline that would cut through Papscanee Island on the Mahicannituck (Hudson) River. In addition to contributing to fossil-fueled climate change, this pipeline would desecrate a sacred place: Papscanee Island, named for a prominent Mohican chief, is a culturally significant part of the homelands of the Stockbridge Munsee-Mohican people. The island holds the bones of their ancestors, the artifacts of their villages, and the memory of their fertile maize mounds. Papscanee Island is recorded in the National Register of Historic Places because of its cultural significance to the Muh-he-con-neok (Mohican) "People of the Waters That Are Never Still."
Please contact Kathleen H. Burgess, Secretary of NY Public Service Commission, at secretary@dps.ny.gov to urge the commission to block the pipeline. Reference "Case 19-T-0069" in your correspondence.
TEN BUCKS:
People fighting the Mountain Valley Pipeline in West Virginia have been imprisoned, with bail set in the tens of thousands.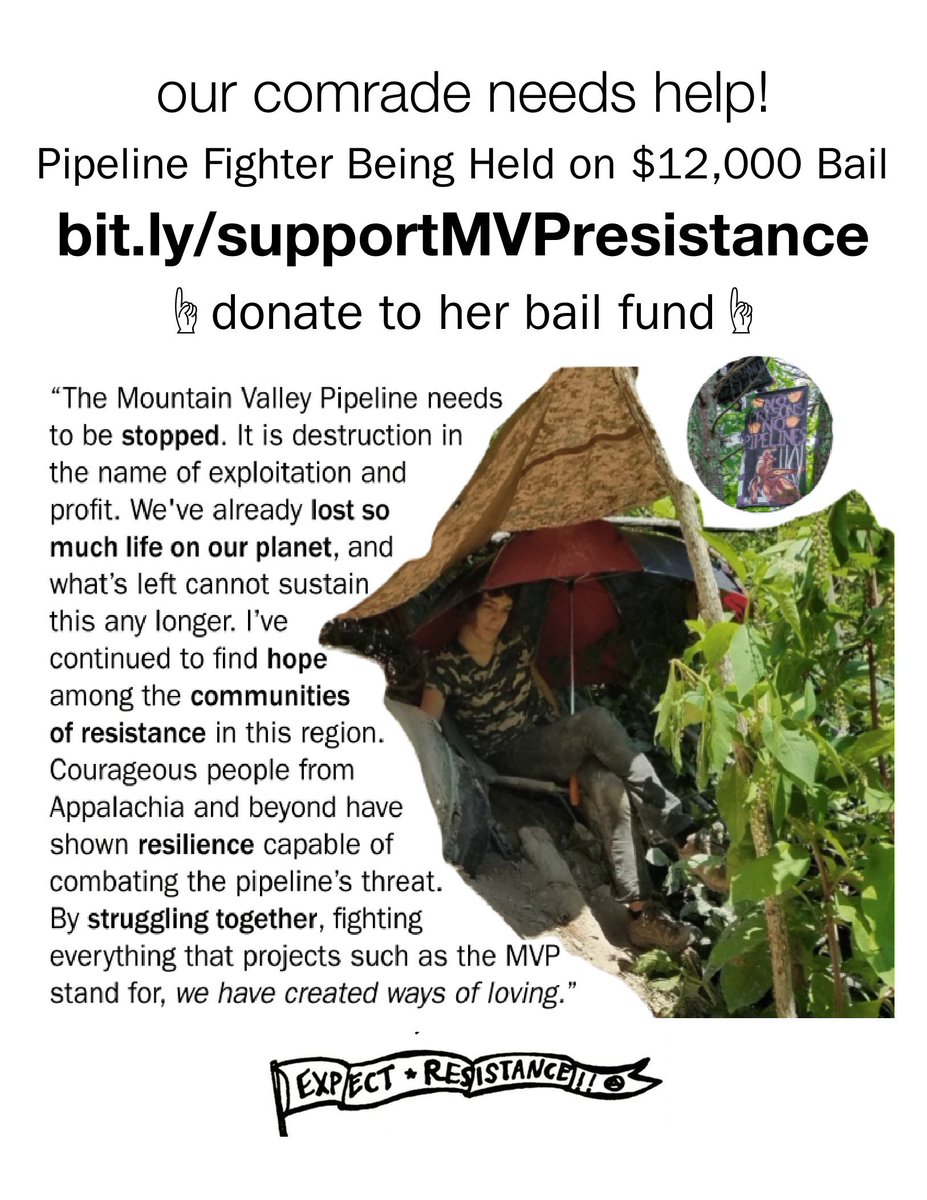 If you have money to spare, share it with them here.