For several years now, residents of Burrillville RI, along with environmental justice, conservation and climate justice advocates, have been fighting the Clear River Energy Center, the fracked-gas power plant that Invenergy wants to build in their town. You can help them, and help slow down climate catastrophe, by submitting public comments on two upcoming permits.
The most important, because it is likely to be final, is the Energy Facility Siting Board decision. The EFSB decides whether energy companies can build in their chosen location; here's some background on their role in this case. They are open to public comment on their decision until June 1st, 2019. Commenting through this petition is probably the easiest way: Stop the Burrillville Power Plant!
Come to the RI State House at 6pm, May 30th, to speak out against the plant.
The other opportunity to comment is through the Rhode Island Department of Environmental Management: they are taking public comments through July 15th, 2019 on an air quality permit (aka a "major source permit"). Email your comments to dem.invenergyairpermit AT dem.ri.gov, and include the words "formal comment" in your subject line. The RI DEM will also hold a public hearing about this permit; bookmark this page and check it for the date and time.
Here's a simple but thorough breakdown of the damage this plant would do, and you can use this information to support your comments.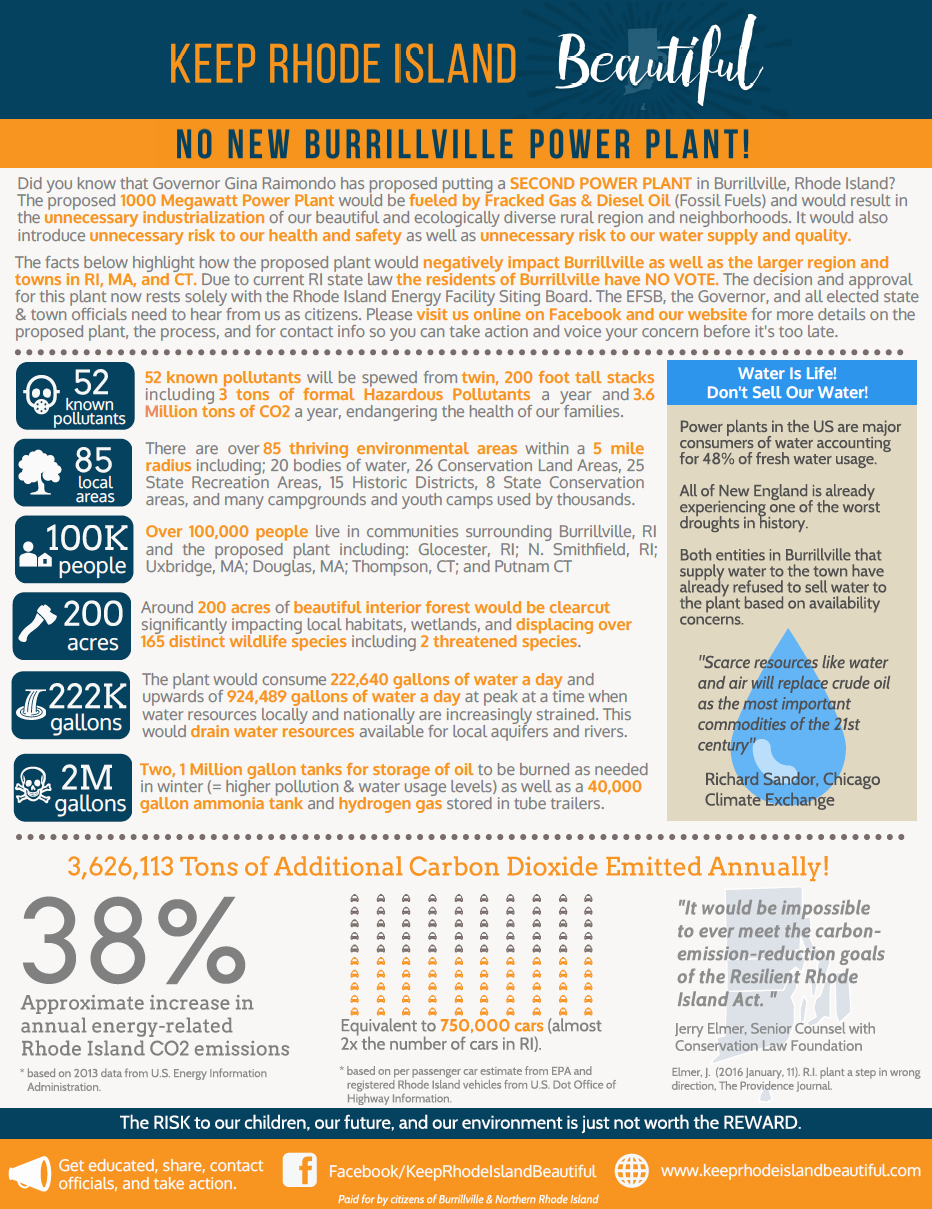 This article shows how Invenergy handles air quality at another of their plants, in PA.
Stopping new fossil fuel infrastructure is a key piece of creating a livable future. If you've been feeling helpless, this is something you can do to help.